Item Details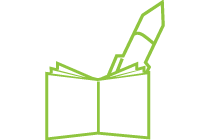 Lots of books in lots of different of genres
Item Number: 15075

Quantity:
100
Category:
Action, Adventure
Condition:
Used
Format:
Softcover
User (Rating): manxkity
Not Rated
Item's Location:
Will ship:
Worldwide
Estimated Value:
500 points

(one point = $1.00)
Last updated:
Ludlum, Foresythe, romance, Mcaffery, fantasy, self help, childrens, mystery, and more. all have been read and are from an non smoking home

Hide Q&A for this item

m_ove
on Oct 16, 2009 11:56 AM EDT

Are you trading individual books or all at once, and what are you looking to trade for?

manxkity
on Oct 16, 2009 3:48 PM EDT
I'll trade for as many or as few books as you want. I'll trade for DVD's or yarns. I've not got the list quite finished, I plan to post pictures on my flikr account this weekend. Are you looking for something in particular?